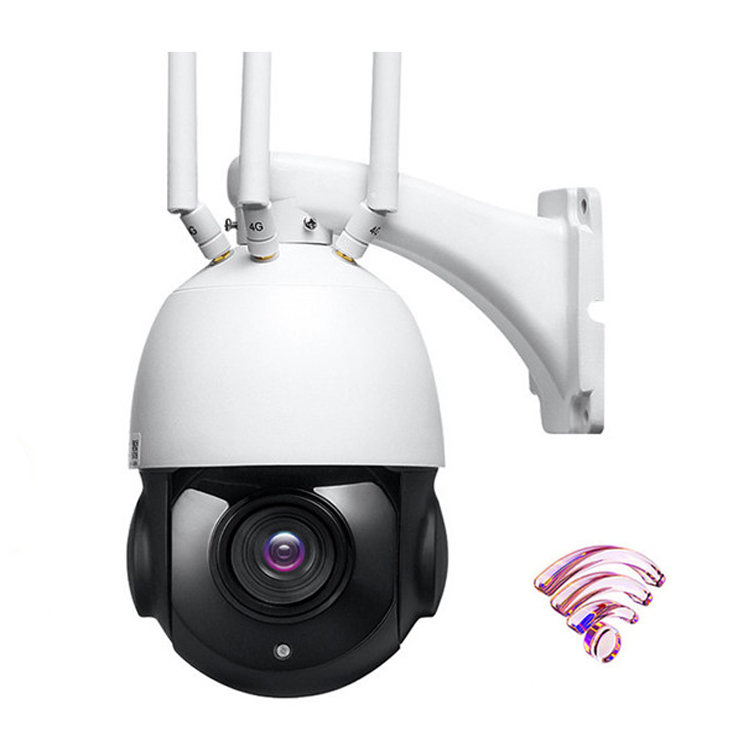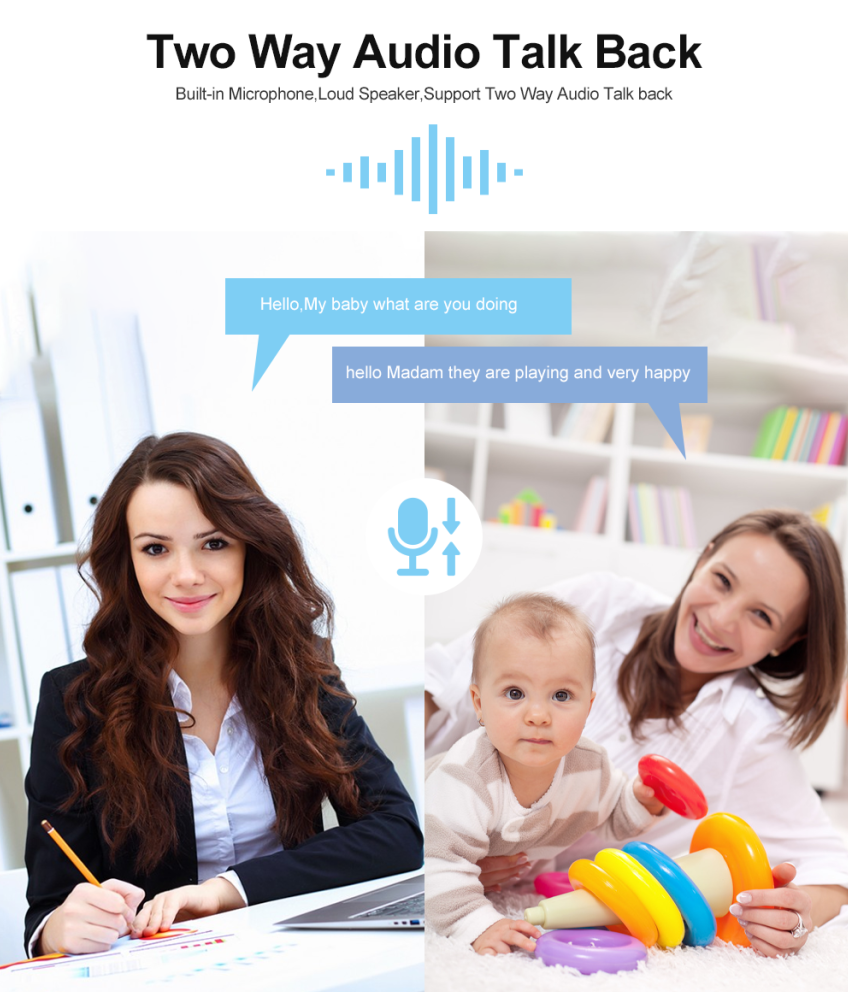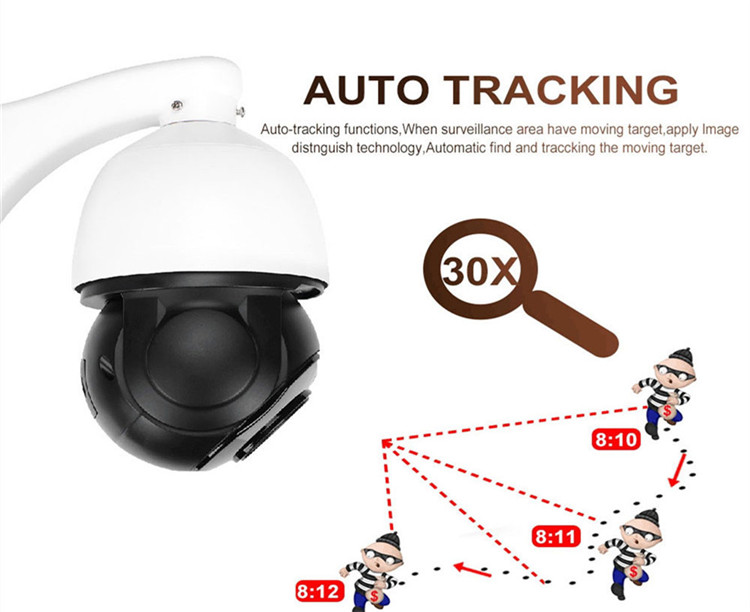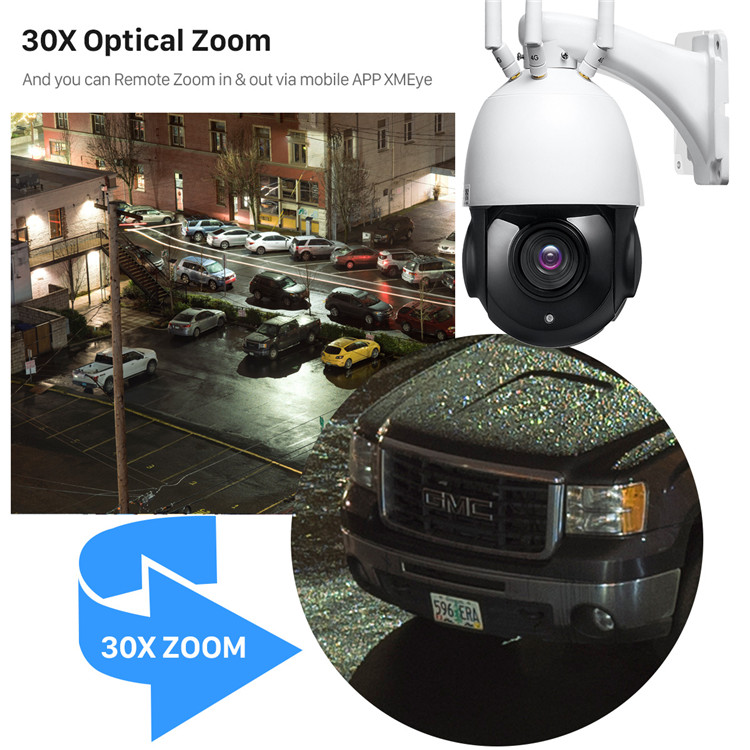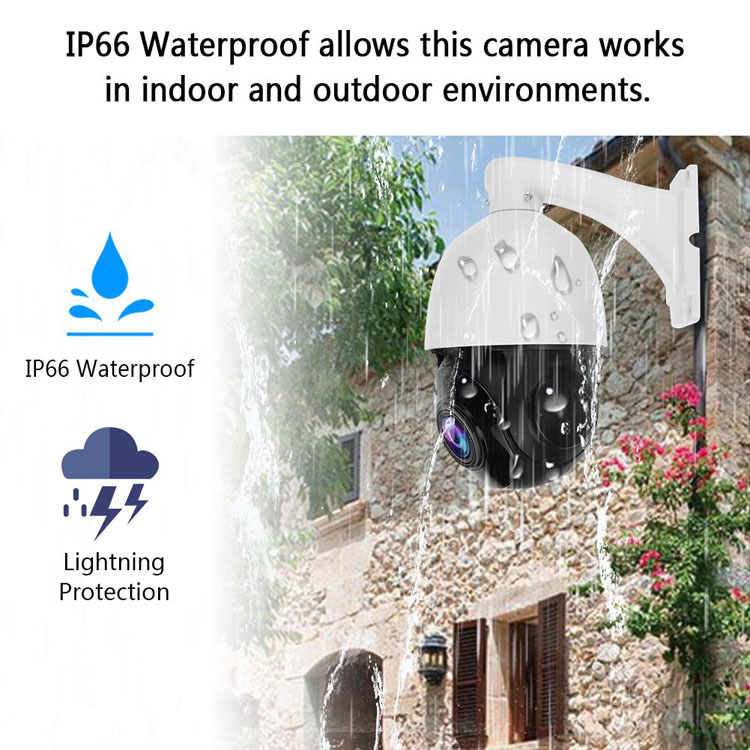 Model

PTZ camera

Name

2MP 4.5inch 30X Optical PTZ Wifi Camera

Processor

HI3516EV200+IMX307

Resolution

2mp(1920*1080)

Material

4.5inch PTZ ,Aluminum alloy die casting,Black and white color

Lens

5.3-96MM

Led

6pcs Array LED Lights; IR Range up to 80Meters.

Day and night switch

Automatic switching,ICR infrared filter type

DNR

2D/3D DNR

Intelligent alarming

Motion detection, occlusion alarm, memory full, memory error

Configuration

SmartConfig,AP configuration,Manually add

Operating Conditions

−10 ℃ ~ 45 ℃, humidity less than 95% (non-condensing)

Power supply

DC12V±10%

Power consumption

12W MAX

Size

239×137×115mm

Weight

2.5kg
The abbreviation of Pan/Tilt/Zoom, the concept of security monitoring equipment, represents the omni-directional (left and right/up and down) movement of the pan/tilt and the zoom and zoom control of the lens. This word is usually mentioned, and it can be easily understood as PTZ control.
In the scene range monitored by the camera, when a moving target appears, the user can manually lock it (for example, by clicking the mouse to lock the target) or the preset position automatically triggers and locks a moving target to trigger the PTZ camera to perform autonomous and automatic PTZ tracking. And automatically control the PTZ camera's pan-tilt to rotate in all directions, and perform visual-oriented automatic tracking of the locked moving target to ensure that the tracking target continues to appear in the center of the lens. The automatic PTZ tracking module makes up for the shortcomings of the narrow view of the fixed camera monitoring, and is a necessary function for a complete security monitoring system.
Support to Smart Ai Humanoid detection