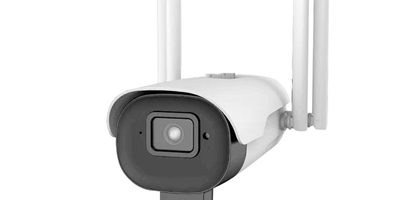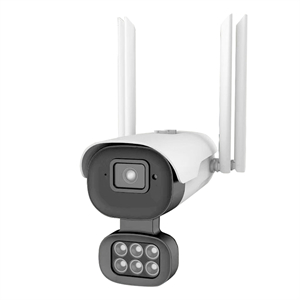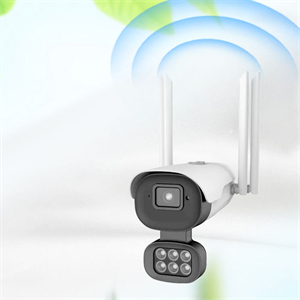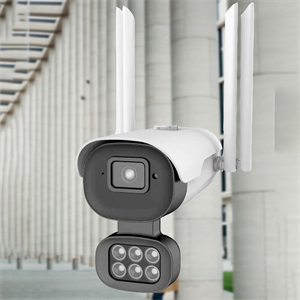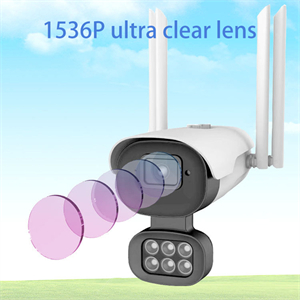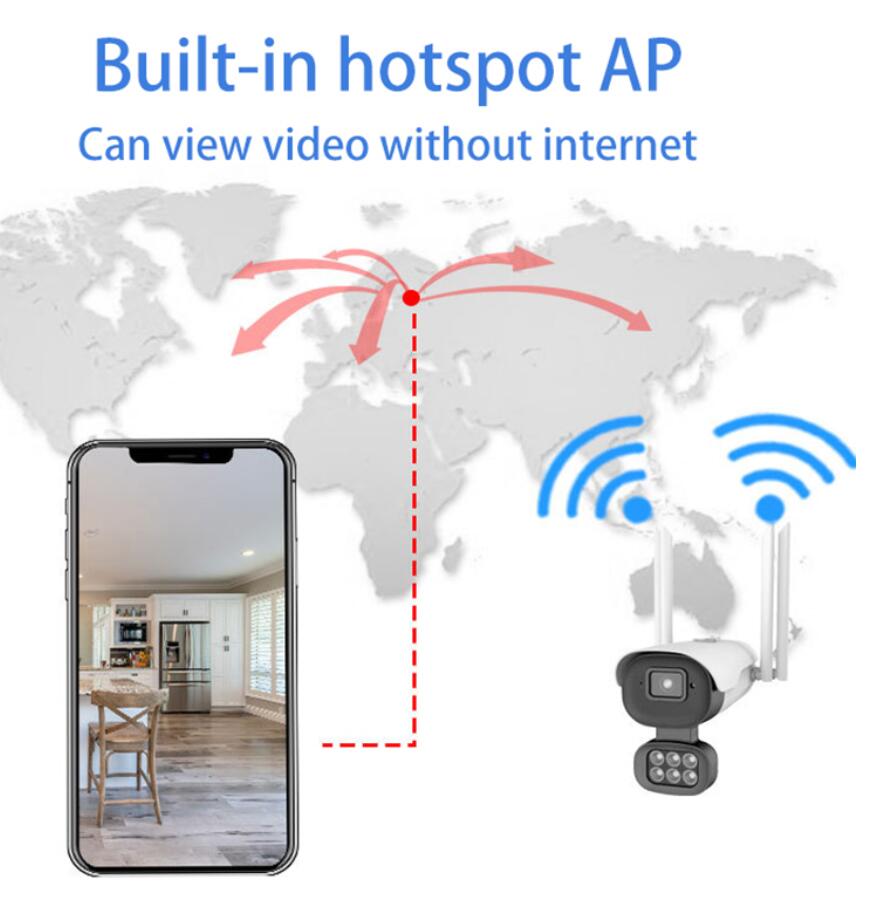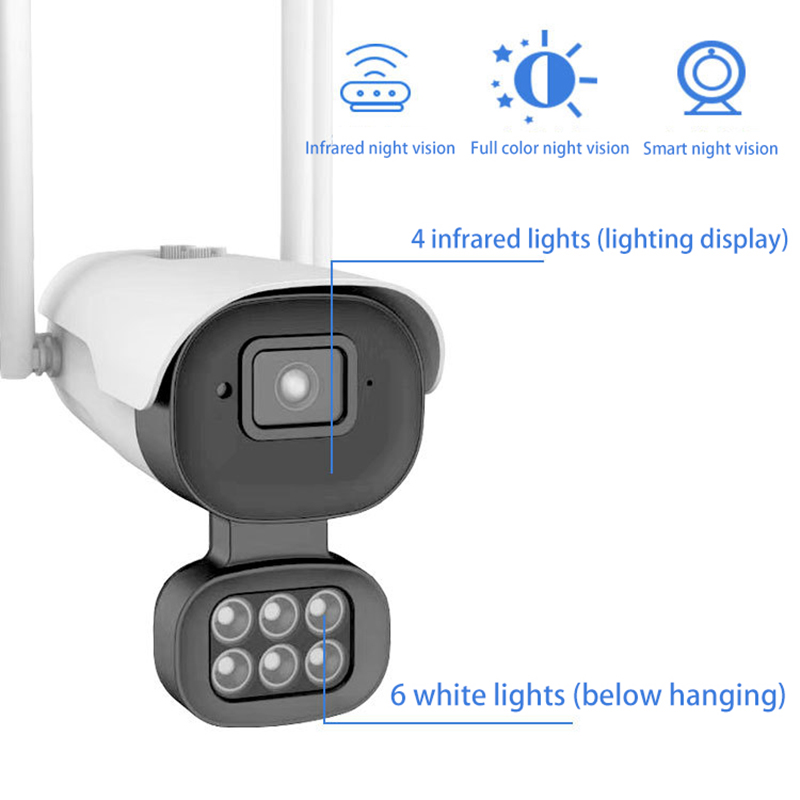 3.6mm Horizontal View Angle:80 degree

IR-CUT switch Automatic,8Meter (It varies from environment)

4PCS Infrared LED + 6PCS White LED

External 5db strip antenna * 4pcs

0.02Lux@(F2.0,VGC ON),O.Luxwith IR

RJ-45 Port 10M/ 100M Adaptive Ethernet interface

WIFI wireless transmission (support IEEE802.11b/g/n wireless protocol)

Built-in omnidirectional noise reduction microphone and speaker, support two-way audio and real-time transmission, ADPCM audio
compression standard, self-adapt to code stream

Support voice alarm, picture push、Area detection and alarm

Cloud storage :Micro SD/TF(Max 128G)

DC12V/2A(not including AC Adapter)

-10°-50°C Humidity< 95%(no condensation)

ceiling,wall, IP66 Waterproof, can use indoor and outdoor
Main Features:
—Only full-color monitoring, 3 million pixels, 10 double lights, IP66 waterproof
–Full HD lens module, 2048*1536P HD resolution
–The ie is delicate and smooth, full color, restore the real scene
–Built-in omni-directional noise reduction microphone and speaker, support two-way o real-time transmission, ADPCM o compression standard, adaptive code stream PTZ adjustment function
–Electronic pan-tilt-level: 0-365 degree WIFI antenna mode, external strip antenna alarm, support voice alarm, picture push storage: Cloud storage service: Mcro SD/TF (max 128G)
–Working environment: minus 10 -50 Celsius, humidity is less than 95% (non-condensing). Installation method: lifting, wall mounting, indoor and outdoor.
–WIFI hotspot launch function, when there is no or disconnected network in your home, connect the WIFI hotspot of the camera to view real-time video. Comes with a hotspot AP, you can view the video without a network Suitable for homes, courtyards, schools, offices, parking lots, parks, etc.
Pixel: 3 million (dpi) Type: Bottom gun Ie sensor: CMOS Horizontal resolution: 1536p (TVL) Minimum illumination: 0.02 (Lux) Resolution: 2048x1536p Lens: 3.6 (mm) Signal to noise ratio more than the 48 (db) Power supply voltage: 12 (V) Weight: 0.9kg Effective distance: 10m Surveillance camera lens: 3.6 million HD Lens focal length: 3.6mm colour:white material:plastic size:19.5x18x16cm
Package Contents: 1xcamera 1xscrew bag 1xWaterproof four-piece set 1xInstruction