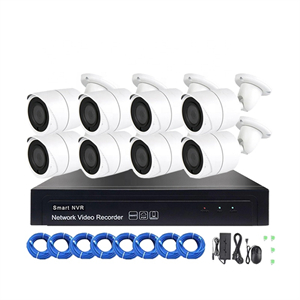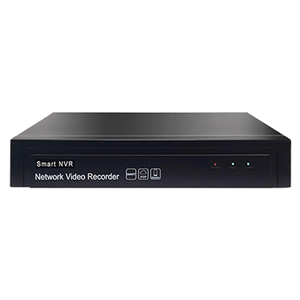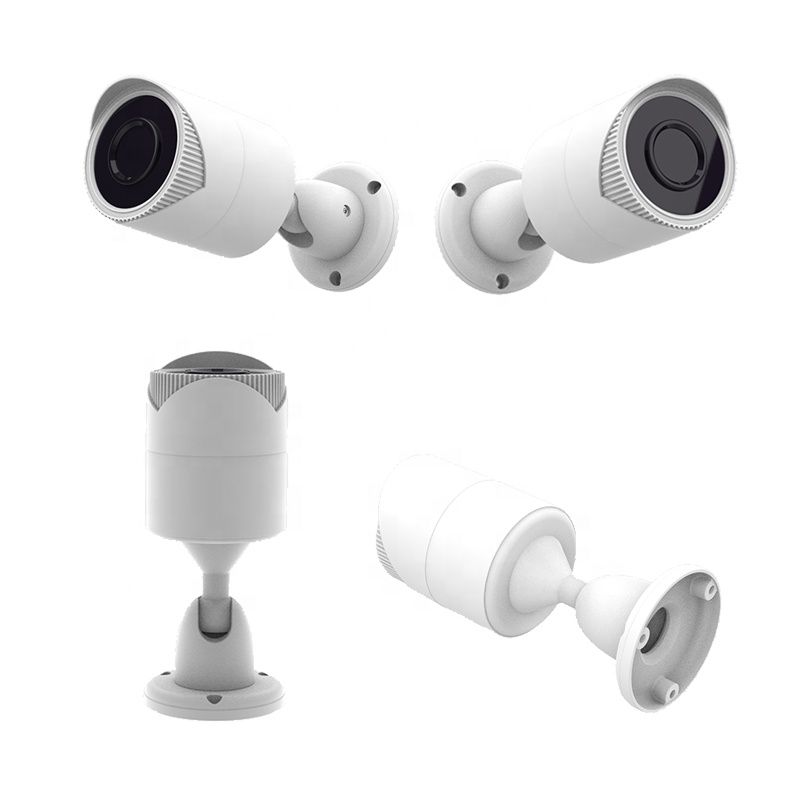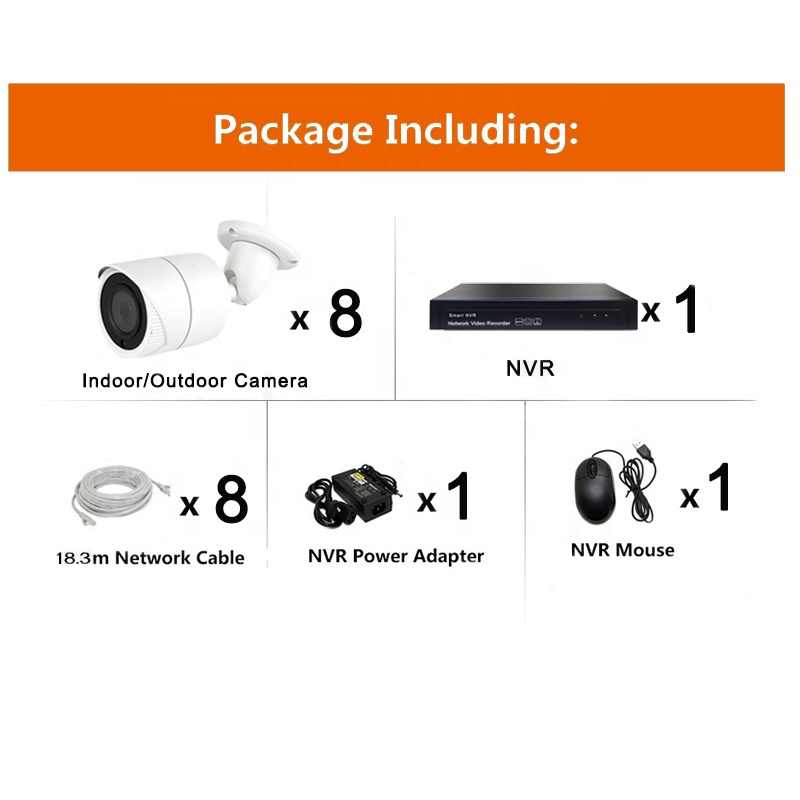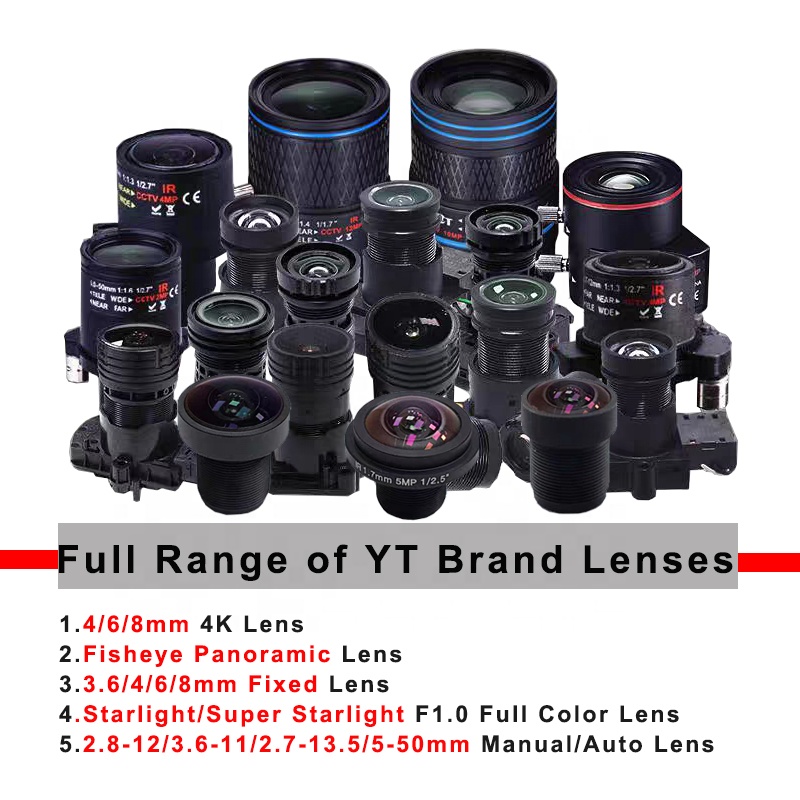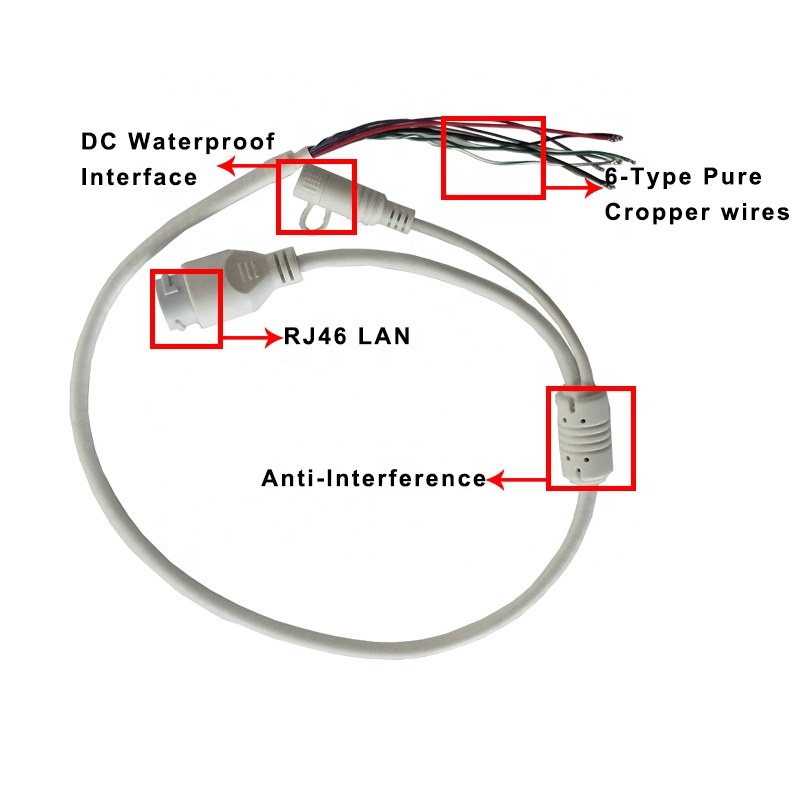 NVR Specifications

Video

Video Format:

NTSC or PAL

Video Inputs:

8chs 5MP IP POE Camera

Video Outputs:

HDMI, VGA

Recording

Compression Format:

H.265

Recording Resolution:

5MP

Recording Modes:

Manual/Motion/Schedule

Hard drive:

1 SATA hard drive required for recording, support up to 8TB

Network

LAN Connection:

YES

Network Interface:

RJ45

General

Power Supply:

DC52V 1.5A

Back up method:

External storage via USB

Mouse support:

YES

Remote Control:

YES

NVR Language

Russian, English, Farsi, Finnish, French, German, Greek, Italian, Japanese, Poland, Protugal, Spanish, Thai, Hebrew,Turkey
Romanian, Slovakia, Czech, Arabic, Swedish and so on

Cameras Specifications

Video

Image Sensor:

XM530AI+F37

Hi3516EV200+IMX307

Video quality:

2MP(1920*1080)

Lens:

3.6/6mm lens

Day/Night Mode:

Color during day/switches to B&W at night

Audio

Microphone:

N/A

Audio Range:

N/A

Night Vision

IR distance

30m

IR Cut Filter:

Yes

Number of IR LEDS:

36pcs ir leds for bullet

General

Indoor/Outdoor:

Suitable for Indoor or Outdoor use

Operating Temperature:

-40C – +50C

Operating Power:

Powered by NVR

Body Construction:

Bullet with Built-in Wall Mount/ Dome Ceilling Mount

Color:

White Color
What is the difference between a POE camera and a non-POE camera?
POE camera
The POE camera can supply power to the camera through the network cable. Only one network cable is needed for power supply, which can transmit data and current at the same time, and the power supply signal is available.
This POE can eliminate the need to arrange cables and power strips, and the camera deployment point can be selected in a variety of ways, which is not limited by the power supply. And the advantages of centralized power supply can be realized. At the same time, it has energy saving, safety, lightning protection and so on.
Non-POE camera
Non-POE power supply means that each camera has a separate power supply.
It is generally recommended to use non-POE power supply for long distances, and POE can be considered for short distances.